The day after the guest faculty concert (Friday), we had the morning off. Marcia made us a beautiful feast, that included cashew fruit! I hadn't know this, but cashew nuts grow at the base of a fruit that has the consistency of an eggplant mixed with the white stuff inside of a bell pepper. The fruit has an indescribable flavor, that almost sucks the moisture from your mouth so you feel very... tart... after having eaten it. I rather liked it. The nuts are actually toxic in their raw state, so they have to go through some changes before they can be eaten. I now understand why they're so expensive, but I do wonder how someone figured out what to do to the nut to make it edible! Here's a photo-- you can see the nut at the end of the fruit!
In the afternoon and evening, we rehearsed for the big, final concert that would take place on Sunday. Here's a photo of Marcus and me from one of the rehearsals on Friday-- he'll be attending Ball State to study with me in the near future, hence the BSU bling. :)
But before the big final concert, we had Saturday OFF! It was lovely. We were taken to an exclusive Sport's Club in Uberlandia, where Daphne, Nathan, Susan, Kirsten, Annie, and Cristina walked around the beautiful facilities, while Darcy and I lounged by one of the many luxurious pools. It was so nice to lie in the sun and swim in the cool water and chat, BUT I got quite the sunburn, sigh. Here are some photos from the Club. Ooh, we even got to drink out of coconuts, like last year at the park, but I neglected to take a photo.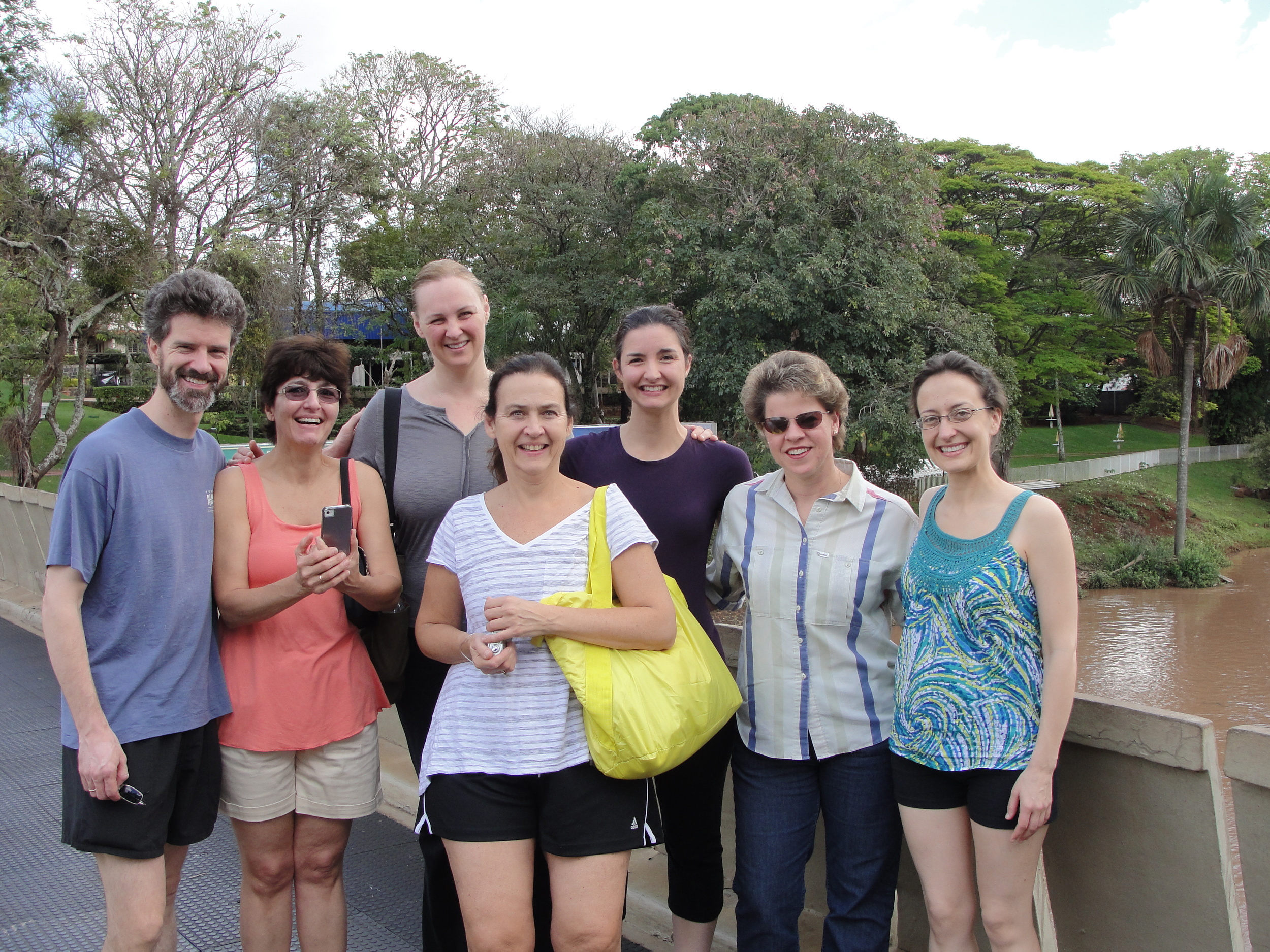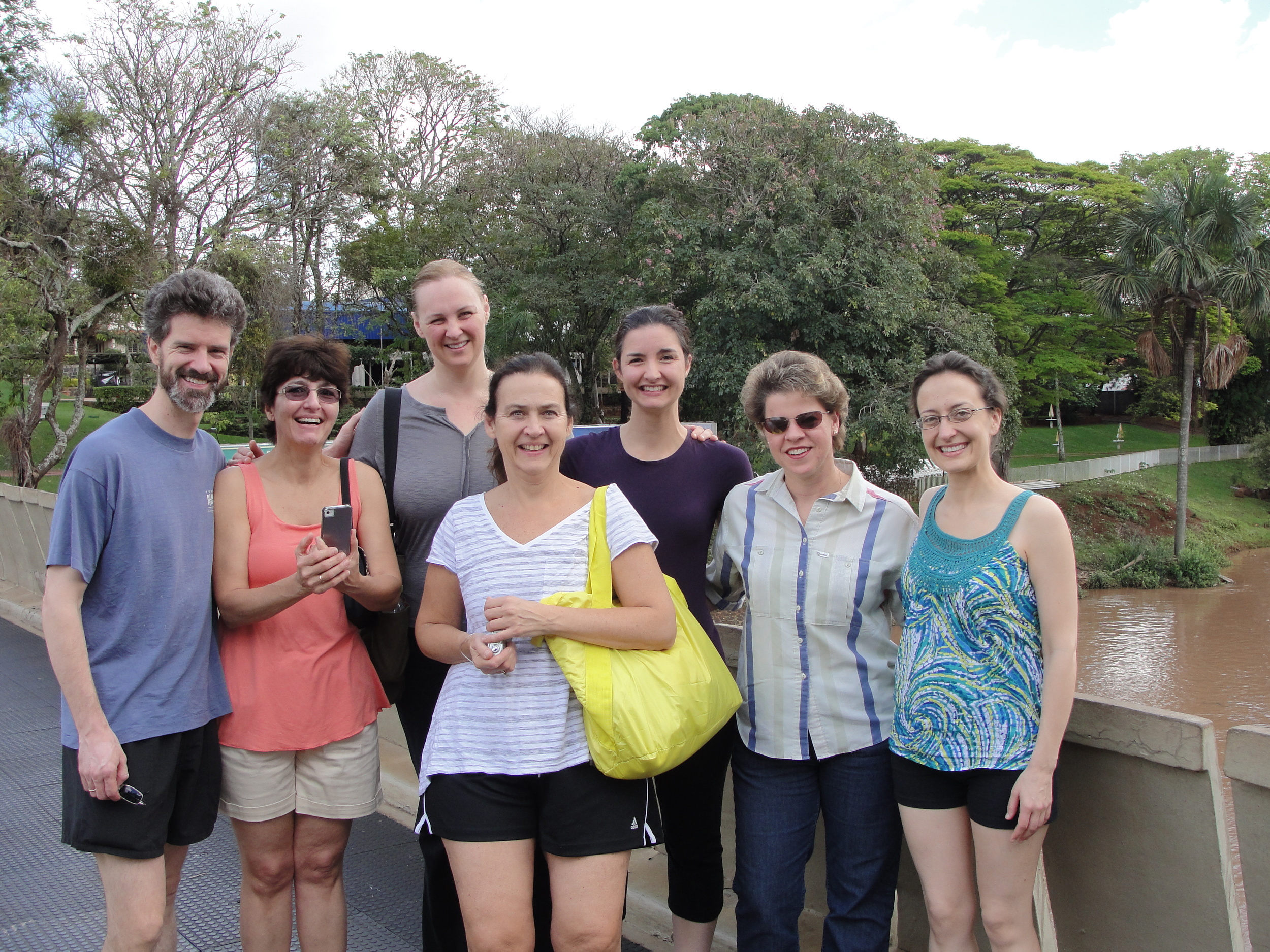 After the Club, everyone went to their respective homes. Darcy and Annie had a very interesting discussion of violin pedagogy that I half listened to while completing some Ball State work.
After the quiet afternoon at home, I accompanied Annie and Cristina to a rehearsal at Maria Sella's house, where we rehearsed for the faculty chamber concert. They were working on Ravel's Tzigane and Franck's Sonata for a series of concerts they would play in Porte Alegre after the completion of the Festival de Cordas, Nathan Schwartzman. I simply love Annie's playing, and I must admit, one of the things I miss most about playing violin (eek) is the Franck Sonata. So I just wanted to listen. It was really beautiful, and as generally happens, the third movement brought tears to my eyes. Fredi and Cristina played it at last year's Festival, and I was struck last year but Cristina's incredible familiarity with the work. She knows it upside down and inside out and probably even backwards! It is truly amazing. She sounds like a real piano god, and paired with Annie's expressive playing, it was powerful and moving. I've never had a "private concert" before, but it really felt like the whole world melted away as they played together. It was amazing, and I felt very privileged to watch and hear two such complete artists work together.
And finally, dinner time came around! A big group of us went to a real Brazilian Churrascaria (steak house)! The meal with AMAZING, of course. Lots and lots and lots of meat. :) We even, somehow, saved room for dessert, about which Nathan and Kirsten were clearly pleased! And I simply had to share this photo of the amazing waiter who stacked dirty plates into a work of art (I think they look like the pedals of a flower). He must have incredibly strong arms!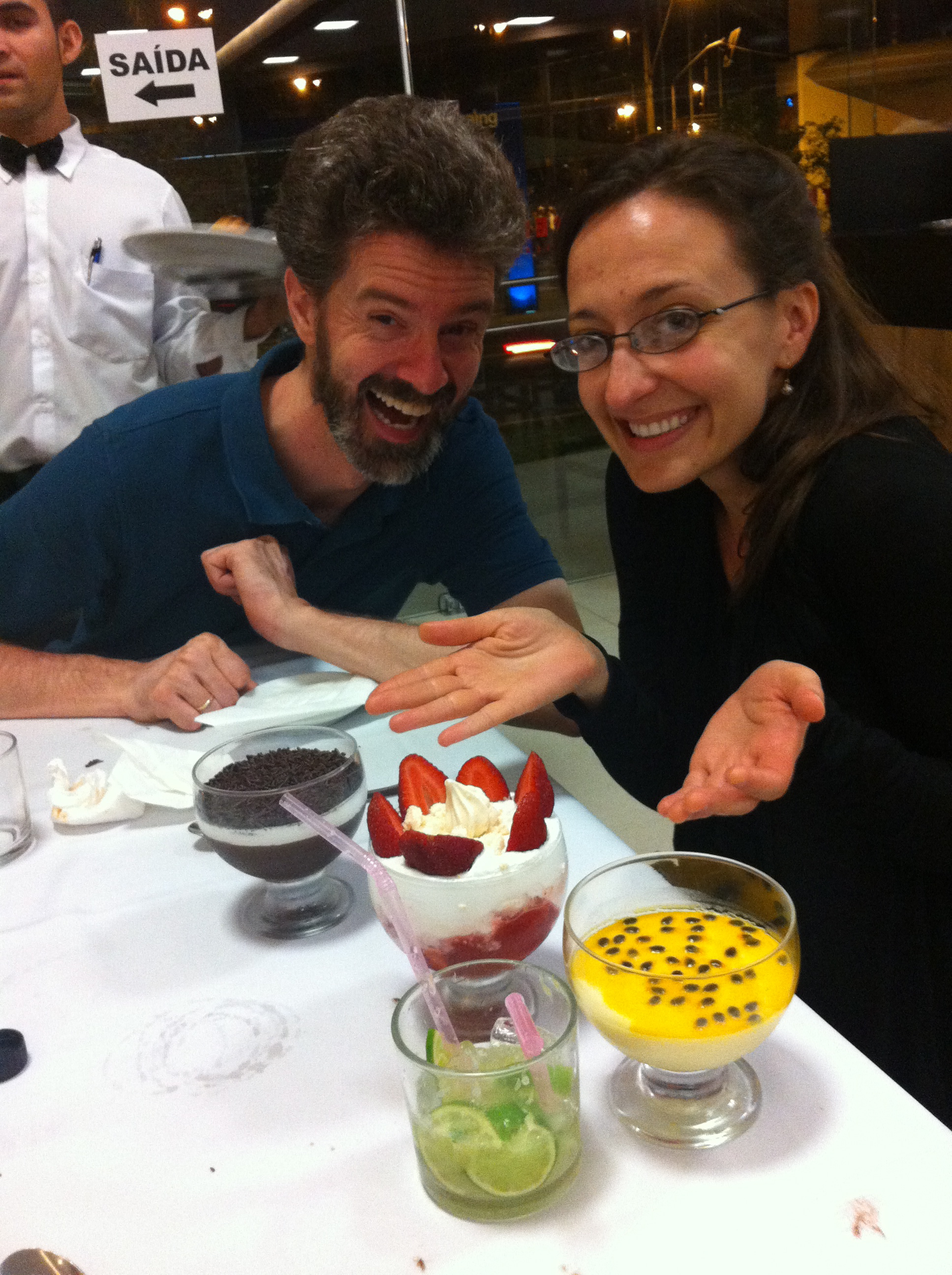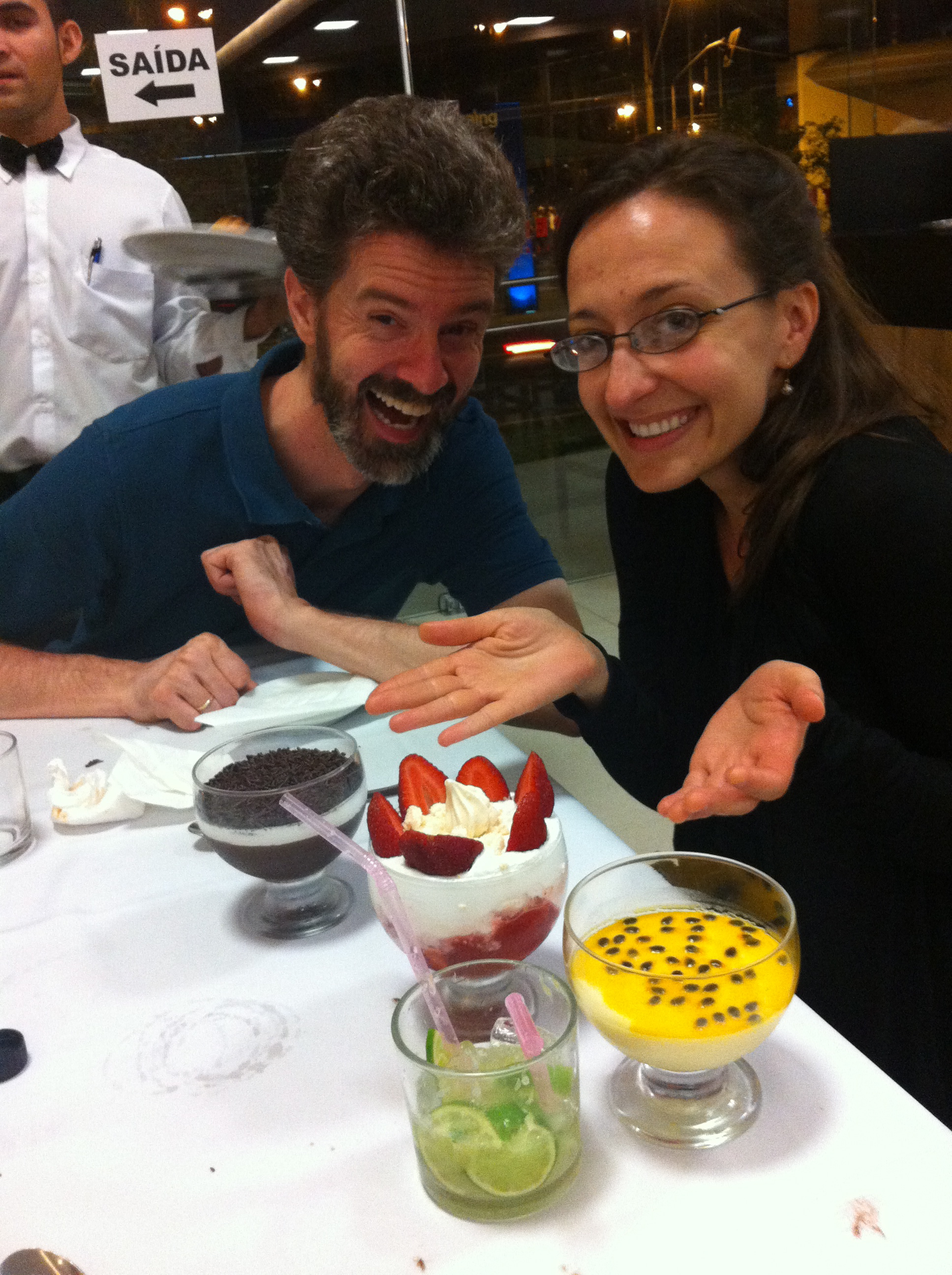 Having been back in Indiana for several weeks now, the trip seems like it is long gone. It is nice to blog about it a few weeks later, as I get to go through my photos and relive the memories. More to come very soon. :)
Until then, happy practicing!